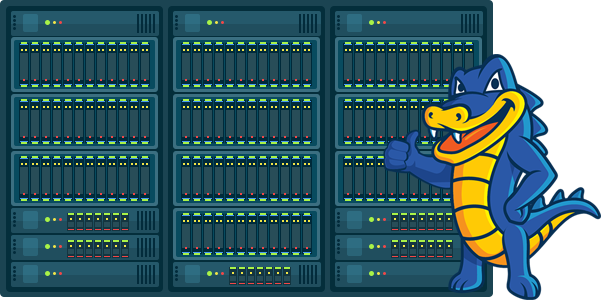 Linux Dedicated Server Features
CentOS Linux with Full Root Access (64-bit)
cPanel with WHM Control Panel
Apache Web Server, MySQL, PHP, Perl, Python, Ruby (on Rails), FFMpeg Support
Secured Server with IPTables Firewall
Email Features
Unlimited POP3 Email Accounts
Webmail: Horde, Squirrelmail, RoundCube
Prevent Spam with SpamAssassin
Unlimited auto-responders, mail forwards, email aliases.
Top of the line Network
Fully Redundant Network with NO Single Point of Failure
Multiple Layers of Network Security
Multiple Bandwidth Providers (AboveNet, ATT, Comcast, Global Crossing, Level(3), NTT)
State of the Art Data Center with Backup Power Generators and HVAC Units.
WHM Control Panel
Latest WHM Control Panel with Multi-language Availability
Complete Control of all Server Settings, Services, and Accounts
Quickinstall Installation Management
Reseller Management
Brandable Control Panel with your Company Logo
cPanel Control Panel
Latest cPanel
Instant Shopping Carts, Blogs, Forums
Password-Protected Directories
Website Statistics: AWStats, Webalizer, Raw Log Manager, Referrer and Error Logs
Web-based File Manager, Hotlink Protection, IP Deny Manager, Website stats and lots more...
Programming and Databases
Unlimited MySQL Databases with phpMyAdmin
CGI, Fast CGI, PHP5, Ruby on Rails, Perl, Python, SSL supported
Modules - Curl, CPAN, GD Library, ImageMagick
Management - SSH Accèss, Cron Job Scheduling